School District superintendents are rightly worried about the risks involved with staff and students working from home. There were risks, of course, during pre-Covid19 times, but now, without the help of a District network protections like filters, firewalls, and logging and a watchful eye of District IT, students and staff are at an increased risk while doing their jobs of teaching and learning.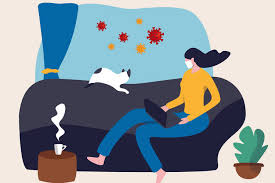 Training teachers has always been a challenge with the main issues being time, money, logistics, and efficacy. While there has been a lot of opinions on the nuances of teacher professional development to improve instruction, when it comes to compliance districts have mostly settled on a simple approach. District almost universally do video training that validates that a trainee watches and interacts with the content and that checks for understanding. This has been successful for District leaders to make sure that all staff take required compliance training in subjects like Bloodborne Pathogens and Sexual Harassment.
Most districts have a subscription to compliance videos through their Risk Management/Health insurance providers. What they often don't know or don't realize is that the available videos go well beyond what is required by statute or regulation. They offer a full library of training including Emergency Management, Environmental Safety, Health, HR, and, yes, Information Technology (IT).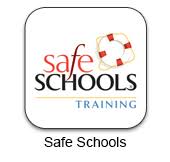 Safe Schools (https://www.safeschools.com/) is one company that provides the needed training. Safe Schools is likely available through working through the District risk insurance provider as it is offered by most. By assigning videos to teachers, Districts can make sure teachers are having the training they need to ensure cyber safety for themselves and their students. Be sure to work with bargaining units to come to agreements on training and required time.
So, check if your district already has Safe Schools. If so, start to put together a plan to have staff complete the IT training by selecting the most meaningful for your district.

Another great addition to you cyber security training is to add KnowBe4, the world's largest integrated Security Awareness Training and Simulated Phishing platform They help tens of thousands of organizations manage the
ongoing problem of social engineering. It's not just training but regular testing of identifying malicious email and websites.
Of course, not just educators are dealing with having the right skills and tools for working remotely. But, whatever your tools, make sure you are safe whether remote or back on site.